E113 Suffrage and the South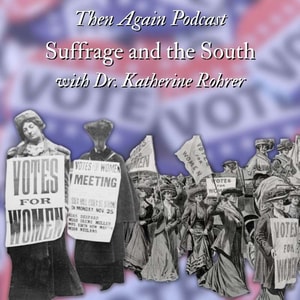 Dr. Katherine Rohrer
When we learn about the Women's Suffrage moment in the United States, the big events are generally focused on the Northeast and Western regions. But what was happening in the southern states like Georgia? Marie Bartlett speaks with Dr. Katherine Rohrer of the University of North Georgia on this fascinating and complicated topic.
Dr. Katherine Rohrer's areas of expertise include the 19th and 20th century U.S. South, race relations, women's history, and religion, all of which collide in the pro and anti-suffrage movements in the South.
Learn more about the Northeast Georgia History Center at www.negahc.org
Follow us on Facebook: @NEGAHC Instagram: @NEGAhistorycenter YouTube: Northeast Georgia History Center bit.ly/negahcyoutube
This podcast is powered by Pinecast.