S1E11 - D-Day: Its Legacy and Memory
a year ago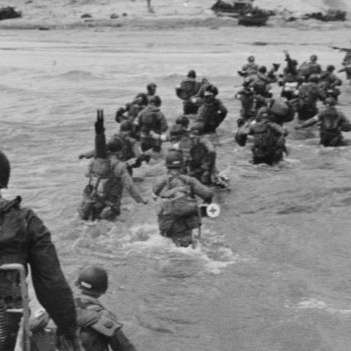 Episode Notes
General Dwight D. Eisenhower called it "the Great Crusade, toward which we have striven these many months", and remained the Allied soldiers that "The eyes of the world are upon you". And indeed they were – the eyes of the Fascist regimes in Germany and Italy, of the Allied Soviet Union, of the Japanese foe in the Pacific, of occupied peoples everywhere. In this episode, Ken and Glen discuss how monumental an undertaking was the invasion of Hitler's "Fortress Europe" – and how catastrophic failure would have been.
Thanks for listening! Questions? Comments? Talk to us at thenagaincontact@gmail.com
Then Again with Ken and Glen is produced by the Cottrell Digital Studio at the Northeast Georgia History Center in Gainesville, Georgia. Visit www.negahc.org to learn more.
Follow us on Facebook at www.facebook.com/negahc
Find out more at http://www.thenagainpodcast.com