The Great War
WWI from the Global to the Personal
a year ago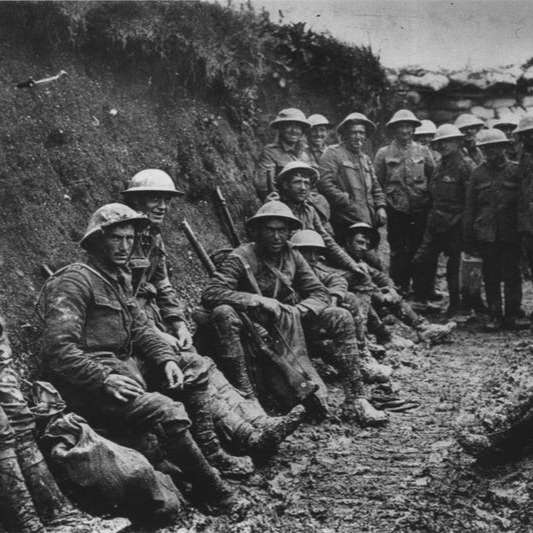 Episode Notes
So, what was World War I called before World War II tipped us off? The "Great War" – and not great as in wonderful, but great as in enormous or overpowering. To those born in the late 20th and early 21st centuries the magnitude of what The Great War meant to those who experienced it can be elusive – Ken and Glen try to provide a sense of it in this episode.
Thanks for listening! Questions? Comments? Talk to us at thenagaincontact@gmail.com
Then Again with Ken and Glen is produced by the Cottrell Digital Studio at the Northeast Georgia History Center in Gainesville, Georgia. Visit www.negahc.org to learn more.
Follow us on Facebook at www.facebook.com/negahc
Find out more at http://www.thenagainpodcast.com