E122 Rev. Charles T. Walker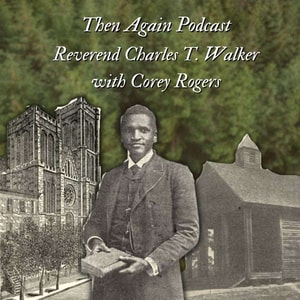 With historian Corey Rogers
In this episode, we explore the life of Rev. Charles T. Walker, a prominent figure in Georgia who rose to national and international fame. Born into slavery in 1858, he was part of the first wave of prominent African-American figures to take the national stage after emancipation. He traveled the world and made friends with people such as John D. Rockefeller. Learn more about the amazing life and legacy of Rev. Charles T. Walker in this podcast as Marie Bartlett interviews Corey Rogers, Historian at the Lucy Craft Laney Museum of Black History.
For more information about the Lucy Craft Museum of Black History visit www.lucycraftlaneymuseum.com Listen now at www.thenagainpodcast.com
Find out more at http://www.thenagainpodcast.com
This podcast is powered by Pinecast.